Welcome to Burnham on Crouch
Burnham-on-Crouch is a historic town situated on the banks of the River Crouch in the East Coast of England.
Best known as a yachting centre hosting the internationally famous ' Burnham Week' it also boasts many other attractions as diverse as fossil laden cliffs to a working steam railway museum.
Burnham-on-Crouch is the Capital of the picturesque Dengie 100 much of which is unchanged since its listing in the Doomsday Book.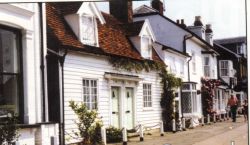 By clicking the links at the side or bottom of this page you can access over 100 pages covering what happens, where it happens and why it happens in Burnham-on-Crouch and the surrounding area.