Burnham Surgery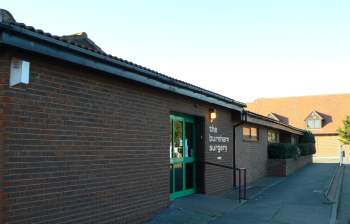 Burnham surgery is a modern red brick building at Foundry Lane, Burnham on Crouch offering a base for GP's , Practice Nurses and visiting health professionals.
What hours is the surgery open?
The surgery is open on weekdays between 8am and 6pm.
For urgent treatment outside normal surgery hours 01621 782054.
How do I make an appointment?
By calling at the Surgery reception or by telephoning 01621 782054
All patients need appointments to see a Doctor or Nurse. Patients who call at the surgery will not normally be seen by a Doctor or Nurse.
How many Doctors work at the building?
Five GP's work at Burnham Surgery - Dr Latif, Dr Kamlow, Dr Collins and Dr Rajesh and Dr Wamulwa
Patient Participation Group (PPG)
A group of patienets of the surgery have formed a particpiation group to provide input to the Surgery from the patients viewpoint.
Click here to view a synopsis of PPG meetings
FAQ
I have just moved in to the area how do I register with the practice?
Call into reception and registration can be arranged.
I live in another area but I am in Burnham temporarily and I need to see a Doctor
Contact the surgery and an appointment can be made to see you as a temporary resident
If I have an accident should I make an appointment to see a Doctor?
It depends on the seriousness of the injury. In most cases it is best to go to the Accident and Emergency Unit at Broomfield Hospital where facilities exist to treat casualties.
How do I find out more about Burnham Surgery?
Click here to visit the web site of Burnham Surgery